Tyler Home Inspector Services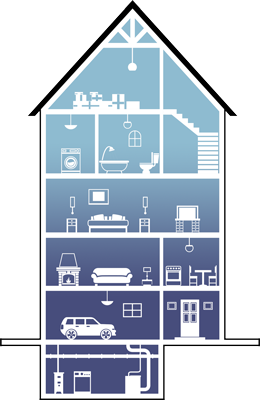 Structural Systems
Electrical Systems
Heating, Ventilation & Air Conditioning
Plumbing Systems
Appliances
And Other Items

New Construction Inspection
Newly built homes should be inspected for oversights in construction before a final walkthrough happens. We uncover the hard-to-find issues in construction so that builders can address them before the walkthrough.

Builder's Year-End Inspection
Many new homes are sold with a Builder's Warranty which covers defects in the first year. By having the home inspected, typically during the 11th month of the warranty, homeowners can get the most of their coverage by finding issues and requesting repairs in time.

Loan Draw Inspection
Loan providers will often require a Loan Draw Inspection be completed before agreeing to work with a client. We will inspect the home so that a detailed report including the condition, age, and maintenance issues in the home can be shared with your lender.

Seller's Inspection
Like buyer's, sellers can also benefit from requesting a professional home inspection. During a Seller's Inspection, we check to home for any damages or defects present before it gets listed. This gives the seller a chance to repair the home as advised so that no surprises pop up when buyer's schedule an inspection of their own.

FHA Compliance Inspection
Our FHA (Federal Housing Authority) Compliance Inspection is offered for new or mobile homes. Mortgage companies can hire us to ensure that the home's systems meet the FHA minimum standards and that the home is safe, livable, and in good condition. 
International Code Council (ICC)
 and Residential Combination Inspector (RCI) certified.

Mobile Home Delivery Inspection
To ensure that all after-delivery systems have been assembled properly and are in safe working order, schedule a Mobile Home Delivery Inspection.

Home Maintenance Inspection
To avoid issues in the home going unnoticed, owners should schedule a Home Maintenance Inspection. We will inspect the home for damage, defects, and components that are in poor working condition. In your report, you will find a prioritized list of repairs that we recommend for proper home maintenance.
Call Bruce today if you are purchasing a home in the East Texas area and would like to schedule our inspection services.
Ask about our discounts on inspection services for active military, police officers, firefighters, and first-time home buyers.